More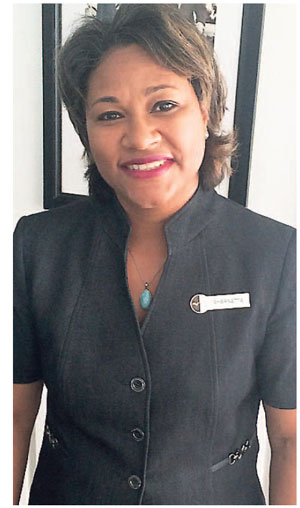 Shernette Crichton: A class act
Half Moon's director of resort operations Shernette Crichton's venture into tourism was influenced by her many visits to her sister, who worked in the hotel industry in Negril.
So intrigued was she that after leaving Westwood High School in Trelawny, she enrolled in the Food and Beverage Management certificate programme at the Montego Bay Community College before moving on to the College of Arts Science and Technology (CAST) (now University of Technology, Jamaica) where she attained a diploma in institutional and catering management.
"During my tenure at CAST, we were required to complete four weeks of work experience prior to graduating. I was placed at Half Moon Hotel. My work experience at Half Moon piqued my passion for the industry, and after leaving CAST, I returned to Half Moon for a one-year trainee manager programme in 1990," she explained.
SEVERAL JOBS
Crichton has stamped her class in several capacities over the years, including assistant manager sales; special projects with responsibility for environmental protection and development of standards; director of training and staff development; hotel manager and interim general manager.
She holds a first degree in hospitality management from the Florida International University and a master's degree in organisational behaviour from the University of London. She is also a certified hospitality educator.
Crighton credits "dynamic changing scenes at Half Moon through its growth and development and the opportunity to travel and interact at all levels" as among the reasons for her longevity in the industry as well as her personal growth and development through succession planning.