More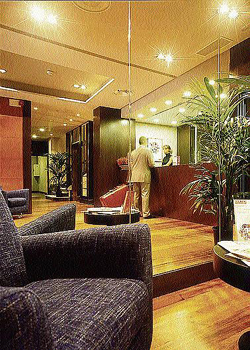 Contributed - The number of business travellers is expected to increase dramatically according to a Business Traveller Magazine poll.
More business trips for 2007
The results of Yesawich, Pepperdine, Brown & Russell/Yankelovich Inc. 2007 National Business Travel Monitor are now in and the outlook is quite sanguine: 35 per cent of active business travellers are planning to take more business trips this year than last, while only 27 per cent are planning to take fewer.
But life on the road has apparently become much more serious than it was back in the go-go days of 2000: only one third of business travellers now plan to extend their business trips to take some time for leisure in the year ahead versus 60 per cent who planned to do so in 2000. Perhaps more would do so if they found the experience more enjoyable:
Almost half (48 per cent) of business travellers report they don't get enough sleep on business trips;
Forty three per cent think the new airport security measures are a big hassle;
Twenty seven per cent don't sleep well on business trips;
Twenty six per cent report eating too much on business trips;
Nineteen per cent get lonely on business trips.
It comes as no surprise, therefore, that 29 per cent of business travellers report having participated in a video conference or Webcast as an alternative to a business trip last year, and fully one third now agree they are actively seeking ways to use new technology to reduce their need to travel for business in the future.
positive note
On a more positive note, although business travel is viewed as burdensome by many, we have observed positive shifts in attitudes toward practically every negative aspect of business travel during the past six years. Looks like those upgraded beds and complimentary breakfasts are having the intended effect!
When in comes to lodging, business travellers display an emerging preference for smaller hotels (less than 300 rooms), and this sentiment has become more pronounced in recent years with fully 75 per cent expressing this preference today versus 59 per cent six years ago. This attitude presumably reflects the unspoken belief that one is likely to find better service in a smaller property. Other lodging preferences are reflected in the following table:
When travelling for business, travellers prefer: %
Chain hotels/motels92 Independent hotels/motels8 Economy11 Moderate71 Luxury18 Traditional69 All-Suite31 Full-service hotel/ motel with restaurant76 Limited-service hotel/ motel without a restaurant24
And for the first time in the 10-year history of our National Business Travel Monitor we probed business travellers' views on something we always thought they valued but were frequently left wanting: sound-proofed guest rooms designed to minimise the noise above, below and around. Not surprisingly, fully 66 per cent of business travellers cite this attribute as "very/extremely" important when selecting a hotel or motel, roughly the same percentage that cite "premium quality mattresses" (64 per cent) or the "likelihood of being upgraded to a better room" (63 per cent).
And the proliferation of Internet usage to plan some aspect of a business trip (now reported by 66 per cent of all business travellers) has given business travellers immediate access to more comprehensive features on the services and amenities offered by individual hotels. This is perhaps why 57 per cent of business travellers now agree with the following statement: "A well-known brand name is important to me when deciding on which hotel/motel to patronise. " Fully 74 per cent agreed with this statement in 2000.