More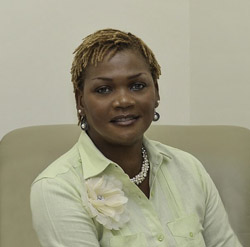 Sandra Daley François
New director of Global Sales for the Montego Bay Convention Centre
Sandra Daley François has been named director of global sales for the Montego Bay Convention Centre (MBCC).
Daley François, who returned to Jamaica after residing for 30 years in the United States, has led a professional career with several impressive hospitality organisations.
She previously worked for the Greater Miami Convention & Visitors Bureau (GMCVB), covering the market segment of Latin America, the Caribbean and South-east USA and the Partnership Development Divisions. She oversaw GMCVB's partnership outreach which included approximately 1,500 industry stakeholders.
"Daley François brings more than 20 years of distinguished experience in management positions in convention sales/services - servicing numerous meetings and conventions with economic impact of well over one billion in the tourism sales and marketing industry, and is well positioned to understand customer needs and propose effective sales and marketing management solutions," said Dittie Guise, general manager of the Montego Bay Convention Centre.
Daley François describes the position as one she felt honoured to fill, playing a leadership role in the sales and marketing and public relations team.
"I look forward to bringing innovative solutions to the market that I have spent most of my life serving."
In her new capacity, Daley François will be responsible for developing and executing MBCC's market development, sales, public relations and new business plans.
She will supervise US sales and marketing, identify market opportunities and fulfil market needs, ensure delivery of quality solutions, and meet short- and long-term business goals. The convention centre executive will maintain strong working relationships with current customers and prospects, and will be pivotal in team building and sales-force management, said a media release from the MBCC.
"My plan is to utilise my experience in leveraging and securing international meetings and conventions for the centre in an effort to accomplish business growth, to communicate the vision for the brand, to establish brand recognition with a wider range of meeting professionals, and to be instrumental in its continued success," said Daley François.