More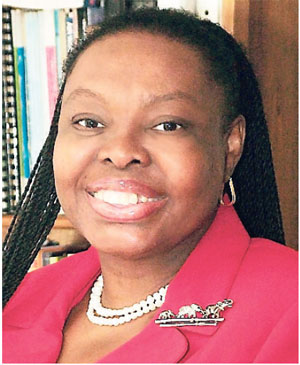 Gardner
Essie Gardner appointed region adviser for Toastmasters International
Essie Gardner, marketing and communications manager at the Jamaica Tourist Board, has been elected region adviser for Region 8 of Toastmasters International, a non-governmental, non-profit organisation, a world leader in communication and leadership development.
A 23-year tourism veteran, Gardner will be responsible for increasing the profile and visibility of 1,312 clubs and 61,000 members in the Caribbean, Bermuda, Florida, South Georgia, as well as the Territorial Council of Brazil.
In her new appointment in this voluntary service organisation, Gardner is the first Jamaican Toastmaster to assume this role, which will be for 15 months. She holds Toastmasters' highest honour of Distinguished Toastmaster and brings to the position 19 years of service. She has served in several roles, among them Division Governor 2006-2007; Lieutenant Governor - Marketing 2009-2010; Lieutenant Governor Education and Training 2010-2011; and District Governor, District 81, 2011-2012.
In 2007, Gardner was recognised by Toastmasters International for achieving the President's Distinguished Division and the Distinguished District in 2012.
According to Gardner: "I am passionate about Toastmasters and committed to helping members hone their skills. My experience at the Jamaica Tourist Board is definitely a plus in strengthening my marketing and relationship-building abilities, which are also required for the role."
JTB SALUTES HER
"The Jamaica Tourist Board is happy to celebrate this achievement of Gardner's. We salute her years of dedication to Toastmasters International, a service she has performed with great enthusiasm," said Marcia McLaughlin, director of tourism, marketing, Jamaica Tourist Board. "We are always pleased when our colleagues excel in their individual pursuits. We have every confidence that during her tenure, Toastmasters International will benefit from her acumen and ingenuity."
Toastmasters International has more than 345,000 members who improve their speaking and leadership skills by attending one of the 15,900 clubs in 142 countries that make up the global network of meeting locations.