More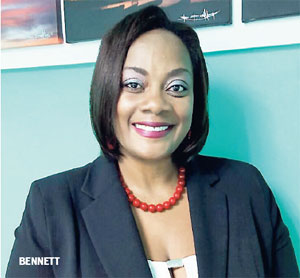 Angella Bennett: Motivated by the ever-changing tourism industry
Claudia Gardner, Hospitality Jamaica Writer
A graceful, calm, cool and collected person are some of the adjectives used to describe director of sales and marketing at Melia Braco Village, Angella Bennett.
Bennett began her career in tourism as guest services/ receptionist at the Half Moon Hotel just over 28 years ago, under the guidance of veteran hotelier Myrtle Dwyer.
After her stint at Half Moon, which lasted until 1991, she moved on to Destination Management Company (DMC) Tour Operator management with Caribic Vacations where she served for nine years, managing the portfolios of major European tour operators selling Jamaica.
Bennett's journey in tourism took her to RIU Hotels and Resorts, where she excelled as director of sales between 2003 and 2016, opening four of their five Jamaican hotels and directing the sales of their all-inclusive brand here.
Bennett joined the Melia team a year ago.
According to Bennett, the industry has had significant growth. "Tourism is one of the fastest-growing industries globally. When I started in the 1990s, the focus of the destination was to grow its visitor arrivals from the traditional North American hubs and Europe, but boldly the industry ventured in to Latin America as well as Japan, a country that was already captivated by Jamaican's reggae music."
GREAT RESULTS
She said the results have been phenomenal.
Visitor arrivals are up and a number of major international brands have invested on the island.
Bennett's is motivated by the ever-changing industry and tells Hospitality Jamaica she keeps current with all aspects of world news and trends in travel.
She is encouraged by her own trajectory and says continuous growth and self-development inspire her to reach for the sky.
"There are endless possibilities within the industry," said Bennett.