More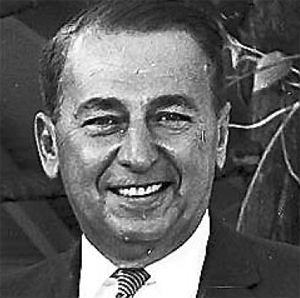 Abe Issa
Abe Issa: The realist
Diana McIntyre-Pike, Hospitality Jamaica Writer
(With extracts from Spotlight Magazine, May 1955)
When the late Abe Issa was appointed chairman of the Jamaica Tourist Board (JTB) in 1955, it was at a time when the JTB was reorganised from being the Jamaica Tourist Trade Development Board.
That name was coined "in an age when ornate trimmings and trappings were the vogue and tourism a post-war baby" according to the Spotlight Magazine in May 1955 report. The new tourist board name is "new, stripped-down - as it rolls over the tongue it spells out action, purpose, business with accent on the BIZ".
Abe Issa was described as "the realist" as he was the best man to paint the picture that was waiting to come to life. It was felt that he was the only man in Jamaica that knew what the ingredients were, where they were, and what it took to bring them together on the canvas of realism. Everyone knew that Abe didn't deal with fantasies. He was known as a man that made millions by buying factual things, repackaging them in glamorous wrappings, and reselling them with zestful dash and skilful daring. He was also a "big thinker, planner and doer".
Abe was the man Jamaica picked in April 1955 to supply new "spark plugs to the tourist trade" that during the last 15 years had gradually bogged down to its axle; bogged in nearsighted and unimaginable planning and promotion; bogged down because of the overall lack of top-level direction and forceful salesmanship at home and abroad; bogged down in negative psychological approach in which opportunities have been seen as insurmountable obstacles.
Restless, handsome Abe led an equally hard-driving 20-member board with a 10-man executive committee - each member represented some vital, directly participating section of the tourist business - each were in Grade-A success in his own business. The new board recognised that the money spent on advertising was an investment and that it paid for itself many times over, even if the market fluctuated.
At that time, Nassau and The Bahamas were making fabulous sums out of this invisible sun, sea, beaches and scenery, and it was their only industry. Abe's comment about this was "What have they got that we haven't got much more of to offer the tourist? We have the same sun, scenery, and we could lend them some. I'll tell you what they have: A more wide-awake and business-like approach. They spend big money on promotion and advertising to make big money. They spend consistently and expertly. They literally clear the decks at home to promote tourism abroad. We have been sleeping here - SLEEPING!'
Diana McIntyre-Pike is president/founder of the Countrystyle Community Tourism Network/Villages as Businesses. Email: villagesasbusinesses @yahoo.com