More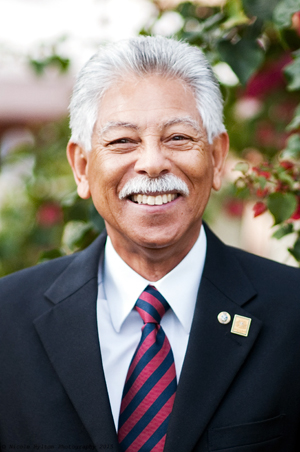 Governor Kiwanis Eastern Canada and the Caribbean District, Jamaican Robert 'Bobby' Moo Young.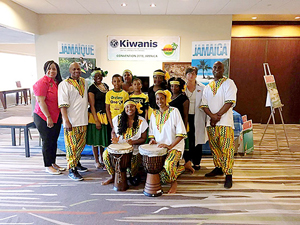 Host chairman for the Kiwanis Eastern Canada and the Caribbean District Convention, Lisa Golding, poses with Louise Paquette, JTB business development manager, Eastern Canada, and members of the West Can Folk group following a performance to promote the Jamaica convention in Ottawa last year.
Kiwanis convention to bring hundreds of visitors to Jamaic
Jamaica will host hundreds of Kiwanians from across the Caribbean and Canada at the Kiwanis Annual District Convention, slated for May 17-19, 2018, at the Montego Bay Convention Centre.
The convention, which will be hosted in Jamaica for the fifth time, has been endorsed by Minister of Tourism, dmund Bartlett and the Tourism Enhancement Fund. Minister Bartlett has underscored the opportunity the Convention will provide to showcase Brand Jamaica, in addition to the expected revenues that will be generated by small hotels, Airbnb operators, the transportation sector and large all-inclusive hotels catering to the varying needs of tourists.
Over the three-day period, Kiwanians will engage in seminars designed to stimulate discussion and provide training in areas necessary to facilitate Kiwanis' work, including youth engagement, community service, fundraising, image building and leadership. These forums are intended to enhance the skills and expertise of Kiwanians as they serve in their local clubs and work to positively impact their communities.
Prime Minister Andrew Holness will deliver the keynote address at the opening ceremony on May 17. Other highlights of the convention will be Jamaica Night, which has been dubbed 'Spirits Awakened', at the Rose Hall Great House and a grand gala on the Saturday night, which will culminate the convention.
In addressing Kiwanians, Convention Committee Chairman Lisa Golding outlined that winning the rights to host this convention has come at a critical time when there are increased calls for a concerted effort to develop programmes that cater to the needs of the country's most vulnerable citizens. Golding believes the convention will provide an excellent platform to equip volunteers to extend their reach and better serve our children and other vulnerable groups.
Other sponsors include Rose Hall Jamaica, Tropical Tours, Sipacupa Teas, Chancellor Insurance, Sixt Car Rental and Hope Markes Villas.
Kiwanis is a global organisation with over 600,000 volunteers dedicated to improving the world, one child and one community at a time. Each year, Kiwanis clubs worldwide raise more than US$100 million and report more than 18.5 million volunteer hours to strengthen communities and serve children.