More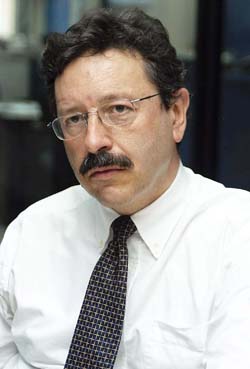 Cybercrimes - a threat to Caribbean tourism
David Jessop, Contributor
Earlier this year, one of my colleagues booked a villa holiday in a coastal resort in Europe. She was late in doing so and was surprised when just what she was looking for appeared online and available. It was on the website of what she thought belonged to a reputable company; one known across Europe for representing owners wishing to rent out their properties.
She was pleased with the price and duly made the reservation. However, she then received an email from the alleged company saying that as it was a late booking, full payment would be required to the owner's account, so she duly made the transfer.
A few days later when no confirmation or documentation was forthcoming, she called the legitimate company concerned, only to discover that the villa had been fully booked for more than a year. Not only had she logged on to a copy of the legitimate website, but unaware, had transferred thousands of dollars to a criminal operation engaged in internet fraud.
Cybercrime target
I note this as increasingly, tourism has become the target of ever-more sophisticated cybercrime. This is because criminals recognise that travellers seeking their dream vacation are more prone to making rapid, emotionally led buying decisions without thinking about whether, for example, the site they have logged onto is legitimate or not.
According to US and European police forces, vacation-related fraud is growing rapidly, with those committing the crimes using fake websites, false advertising, bogus phone calls and email scams. Related research shows that fraudsters are most likely to target those booking airline tickets, seeking package holidays - especially those related to sports or religion - or self-catering villas and apartments. There is also a growing number of fraud connected with online applications for foreign visas.
In the Caribbean, anecdotal evidence seems to suggest that this has the potential to become a significant problem. Although there is some public awareness of, for instance, fictitious cruise offers, larger hoteliers, tour operators and banks are more inclined to quietly reimburse rather than allow their public image to be damaged.
However, in contrast, awareness of the danger of Internet fraud is having an effect on smaller Caribbean properties or those offering specialist services. This is causing them to have to reassure potential customers that they are logged on to a legitimate site, can proceed to purchase in safety using their credit card, and informing them what should be done if they are in any doubt.
Over the past decade, the Caribbean tourism sector has, become reliant on digital communications for everything from sales, their day-to-day in-house operations, stock control, the link to the financial services centres they use, and for their daily communications.
Despite this, not many Caribbean hoteliers have considered their financial or logistical vulnerability, let alone undertaken a full professional audit in this area.
Moreover, few Caribbean jurisdictions have the necessary legislation, regulations or infrastructure to address cybercrimes, making it punishable to violate a network. It is also far from clear whether regional law enforcement agencies have the legal cover or capacity to co-operate with external law enforcement agencies in this area, given that most cybercrimes are extraterritorial in their effect.
Borderless Internet fraud and cybercrime have become the fastest growing form of criminality.
Despite this, Caribbean governments, companies and police forces have yet to fully understand the threat this poses to tourism, an industry which professionals agree is now dominated by the need for constant connectivity, and which has become dependent for its survival on being able to market and sell online.