More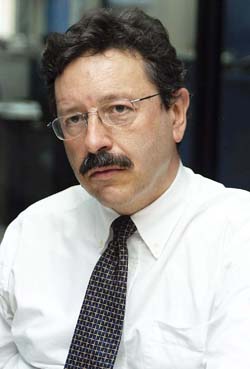 David Jessop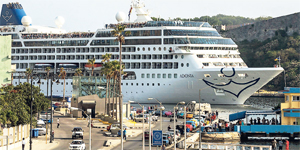 In this May 2, 2016 photo, Carnival's 'Adonia' cruise ship arrives from Miami in Havana, Cuba. The ship's arrival marked the opening up of cruise tourism under the easing of relations between the United States and Cuba.
THE BUSINESS OF TOURISM - Tourism is a force for good
David Jessop, Hospitality Jamaica Writer
Tourism is a globally important industry playing an essential economic role in almost every nation in the world.
According to the World Travel & Tourism Council (WTTC), in 2016 travel and tourism generated US$7.2 trillion or 9.8 per cent of global GDP, and employs at least 284m people, a figure equivalent to 1.1 per cent of all work in the global economy.
In the Caribbean, the industry is vital. Its total economic contribution has been growing year-on-year and is forecast by the WTTC to rise by the end of 2025 to US$73.6b or 15.4 per cent of GDP, providing 14.4 per cent of all employment.
It is also a unique generator of growth. As Cuba and the Dominican Republic realised in the late 1980s, it can be scaled up rapidly, has almost immediate economic benefits in the form of foreign exchange, broadens the tax base, offers a wide range of employment, and attracts foreign investors.
It can also help finance infrastructure, and has been shown to enhance the lives of very large numbers of people.
Unfortunately, its worth can cut both ways.
Recent events indicate that once a tourism industry has become of national economic importance, it has the potential to be used as a political weapon that can be turned on or off at will by states wishing to change the views of, or punish other nations they disagree with.
The consequence is that some powerful governments now see the industry and their visitor flows as offering, if required, a coercive tool.
Two recent examples suffice.
In mid-June, the US president announced measures aimed at reversing President Obama's Cuba policy which had all but ended most restrictions on US citizens wishing to visit Cuba on an individual basis.
new regulations
The new approach, the detail of which will not be available until September, will see new regulations that will end individual travel and restrict all new US business activities involving Cuban military enterprises, many of which are engaged in tourism through subsidiary companies. Together, the measures are expected to have the effect of restricting US visitor spending and make it difficult for the average traveller to visit on anything other than an organised educational tour, or on a cruise ship.
Although Cuba's highly diversified overall tourism market is still expected to continue to grow rapidly this year - arrivals are forecast to reach 4.2m by the year's end - the likely impact that the new US policy will have will be to significantly reduce visitor spend within Cuba's economy.
Russia, too, is weaponising tourism, appearing to see its visitor flows to nations around the Mediterranean as a function of its foreign policy. For example, a 2015 ban on charter travel to Turkey following the shoot down by the Turkish military of a Russian jet near the Syrian border, was reversed earlier this year as the two countries restored relations.
Much less well known is the case of Montenegro in the Balkans. Following the country's decision to join NATO - the western mutual defence organisation - and as one of several retaliatory measures, Moscow sought to retaliate by suggesting that the 0.2m Russians who previously have visited annually, and the 80,000 Russians who have property there, should 'reconsider' their travel plans.
Thankfully, it is hard to imagine, beyond Cuba, anything similar happening in relation to the Caribbean, other than adjustments to the travel advisories that governments in visitor source markets issue when they are concerned about their nationals' personal safety or any public health risk.
Nonetheless, the use of tourism as a politically driven economic weapon appears to be spreading, not least because it is widely recognised as potent, given the immediate economic impact a sudden reduction in arrivals or airlift can have on host nations. For example, recently the German foreign minister suggested that German citizens were no longer safe from arbitrary arrest in Turkey following the arrest of one of his country's human-rights activist in that country.
This is a dimension of tourism that has been little considered and requires more debate, especially among those tourism professionals, governments and organisations who believe that travel and its ability to spread wealth and create understanding of others' lives and culture is an important force for peace.