More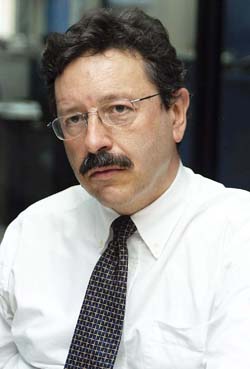 Airport hotels - a necessary evil
David Jessop, Contributor
For most travellers, airport hotels are a necessary evil. They involve an overnight stop often involving a late arrival and an early departure. For the most part, they tend to be a convenience rather than a destination in themselves, with amenities largely geared to rapid check in, a quick meal, an early night, and an efficient and reliable bus transfer to, and sometimes, from the airport.
The result is that most are tired, lacking in personal attention or service, seemingly careless about an almost uniform lack of interest in the visitor. Many are selling rooms year round at heavily discounted prices to cruise-ship companies or airlines for aircrew for overnight stays without spending enough on maintaining rooms that have high year-round occupancy levels.
Over the years, I have stayed in many airport hotels in Europe, North America, and even a couple in the Caribbean, that might be described in this way.
Recently, I had the unusual experience because of the nature of my travel programme, to stay in four in the space of 10 days. Not only did this focus the mind on what are often expensive and a poor value-for-money option, but it left me with the clear view that such properties, especially where they belong to or are managed for a big hotel chain, ought to recognise that guests remember their experience, are not just ships that pass in the night to be forgotten, and ought to be seen much more as a unique selling opportunity for a brand.
On my recent travels, the best I stayed in was the Sofitel, close to Miami Airport. It proved to me that it is possible to have highly trained staff of the same calibre as those of others in this international French chain that I have stayed in from Washington to Brussels. Here, there was no sense that the guest did not matter. Rather, nothing was too much trouble, the room was well cared for, and not only was there a small coffee shop in the lobby area, a full restaurant with high-quality cuisine and service, and fast and free wi-fi.
LACKADAISICAL STAFF
In contrast, on the same visit and just a few minutes away was a Hilton, normally a brand I find consistent, and with a well-executed product. Maybe it was a bad day, but nothing could forgive the lackadaisical and seemingly untrained staff, or the abysmal quality of the food, both of which reminded me as being little better than what was available in Havana during the depths of the Cold War, but at multiples of the price. It stood in contrast to another Hilton at Newark airport on the same visit with a similar ambiance and menu - they are probably standardised - that at least delivered a decent version of the same product.
Why this is important is that it illustrates the need for the industry to provide training, to nurture their staff, recognise that business travellers and holidaymakers making a transit want to feel they are somewhere special, and to maintain the same rigorous standards of inspection and management that the hospitality industry as a whole aspires to.
Airport hotels are a special and difficult breed of property to run, but as the Miami Sofitel and a few other airport hotels I have stayed at in Canada, the US and Europe demonstrate, they can help you love a brand. They should, therefore, not be seen as a cash cow or as an opportunity for management and staff to take the view that repeat business is not of any great significance.