More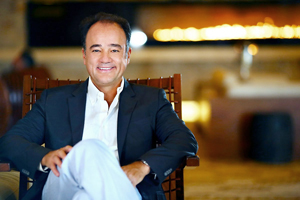 Alex Zozaya is CEO of Apple Leisure Group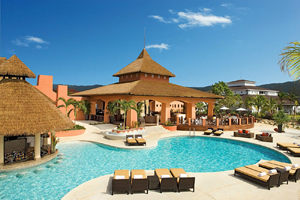 Secrets Resorts
Apple Leisure Group & Mark Travel Merger should bring significant growth to Jamaica
Janet Silvera, Hospitality Jamaica Coordinator
Tourism stakeholders are convinced that the merger between two of the United States' largest tour operators to the Caribbean, Apple Leisure Group (ALG) and Mark Travel Corporation will result in significant growth in the sector.
Apple Leisure's president, Alex Zozaya, announced the merger of the multi-billion dollar entities on April 2, with the expectations that the deal will become effective by the end of May, dependent on US regulatory requirements.
ALG operates all the AMResorts on the island, namely, Secrets, Sunscape, Zoetry and Breathless.
While Mark Travel, a leader in the industry, has provided excellent leisure travel experiences to customers for over 40 years.
Their portfolio comprises the vacation brands Funjet Vacations and Blue Sky Tours. Mark Travel is also a private label operator of vacation and holiday brands for several large commercial airlines. Mark Travel's sister company Trisept Solutions, operates additional technology for major airline vacation outlet such as United Vacations, Southwest Vacations and a company out of the UK called Funway Vacations and Blue Sky Tours, mostly sending clients to Hawaii and the Pacific.
broader range
"Together, ALG and Mark Travel will offer travellers a broader range of travel and vacation products and services for consumers, travel agents, airlines, hotels and other travel industry partners," Zozaya said in an advisory to stakeholders recently.
He noted that part of this great combination, is the fact that Mark Travel will be bringing its suite of leading technology products and services.
He revealed that the leadership team will be a combination of ALG and Mark Travel executives who will represent the deep experience and operating capabilities of both companies.
"I will lead the combined company as CEO, and John Hutchinson will serve as president," he explained in his letter.
Since the merger was announced the subject has been on the lips of the tourism sector, with one hotelier describing the move as very strategic.
"Such a merger means better economies of scale, the two corporations will be cooperate on things like charters, resulting in growth in each area they operate," he said, adding that both companies were significant sellers of Jamaica, which in his mind will equate to major growth to the island, "Because both companies have access to important sales channels".
One of the island's largest tour operators responding to questions from Hospitality Jamaica said the move will reinforce their dominant position in the United States, which remains the number one source market for the Caribbean.
It will also allow the group leverage in relation to their biggest competitors, who are the Online Tour Operators (OTAs) such as Expedia, Travelocity and Airbnb.
OTAs over the years have eaten into the market of traditional tour operators such as Apple and Mark Travel. Up to recently, Zazoya argued that companies such as Airbnb should be regulated and start paying taxes to the destinations.
In order to facilitate a smooth transition, Zozaya announced that Bill LaMacchia will continue leading Trisept Solutions, LLC and Bill LaMacchia Jr will continue to lead Mark Travel. They will also both provide insight and guidance as members of the Board of Directors.
According to Zazoya, the top priority for everyone is to remain focused on serving their customers, suppliers and partners during this very busy time of the year.
"We appreciate the incredible contributions of our employees, and will work tirelessly to maintain a strong corporate culture that offers you many opportunities for professional development and growth.
janet.silvera@gleanerjm.com