<
More
<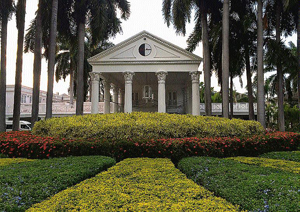 'Jamaica Land of Film' reels into action with Caribic Vacations
First-time movie location tour to begin in Montego Bay this week
Jamaica Land of Film is the first guided movie location tour to appear on the attractions scene in Jamaica, bringing fresh life to the tourism product. Commercial Services, a Cayman-based organisation, has partnered with local destination management company Caribic Vacations for the tour, which officially began on Tuesday.
The visit has already seen great momentum with not only cruise and overnight visitors, but locals as well.
Developed from extensive research by author Peter Polack whose book, Jamaica Land of Film, will be published by Cambridge Publishing in 2017, the visit and book will chronicle new and previously unavailable information on more than 100 years of film production in Jamaica. The visit will showcase movie locations throughout Jamaica, highlighting some iconic films with interesting behind-the-scenes stories.
Vanessa Polack of Commercial Services stated that their signature tours will escort visitors through locations that showcase some of the most famous movies and stars connected to Jamaica.
"The tour is directed at cruise ship passengers and overnight visitors seeking an alternative experience in Jamaica outside of the adventure and nature attractions. Jamaica Land of Film will be an enduring tribute to a long history of successful film production of many famous movies in Jamaica," she said.
There are also plans to establish a multimedia operation locally and internationally, as well as a documentary to be submitted to film festivals.
Location stops include Falmouth, Montego Bay and Ocho Rios, with highlights of well-known films, including Papillion, Live and Let Die, Cool Runnings and How Stella Got Her Groove Back.
Excited about the prospects, Caribic Vacations' Chief Executive Officer Roy Page described the partnership as a milestone for his organisation and Jamaica.
"What we are offering is a new and compelling historical and cultural tour that will draw visitors not only on the island, but the large number of film fans interested in past and present movies with a connection to the ultimate film production destination, Jamaica."
For more information on Jamaica Land of Film visit www.jamaicalandoffilm.com and to book tours contact Caribic Vacations at info@caribicvacations.com or 953-9895.