More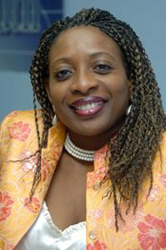 SILVERA
Coordinator's note: What is happening at Outameni Experience?
Janet Silvera, Hospitality Coordinator
It is one year since it was bought by the National Housing Trust (NHT) and nine months since it stopped accepting visitors from the schools, the cruise lines and the hotels.
Once rumoured as the Emancipation Park of the west, what has become of this unique tourism attraction?
What has become of the 40 performers who were specifically trained to re-enact Jamaica's history?
The only one of its kind in the Caribbean, boasting real-life architectural reproduction, interactive motion picture, drama, singing and dancing, all set on a former sugar plantation with a 300-year-old great house as the backdrop.
Outameni (depicting the Jamaican motto, 'Out of Many, One People), seems as if it is about to become another white elephant adjacent to the Trelawny Stadium. What worries me is that I may just be right.
Is this rich historical edifice to be to replaced by a high-end housing development? I don't even want to think because then I would know that the NHT has lost its compass.
A recent visit to the Trelawny-based attraction, which is across the road from the new 352-room Royalton White Sands, revealed that the uniformed guards at the entrance cannot shed light on what was arguably one of the most innovative and educational tourism attractions in the Caribbean.
Compelling history
A significant number of travel writers who have visited Jamaica have written about Outameni Experience because of its compelling history.
In one hour, students, unaware of the country's cultural heritage, were exposed to the history of the Taino in the caves to the Rasta reggae styles in front of the New Kingston skyline. The impact of the Spanish, the Middle Passage travelled by the Africans who were then taken over by the British, the Chinese, and Indian indentured labourers, who heralded independent Jamaica and the emergence of dancehall all are wrapped up in one incredibly rich package.
On any given day, up to 800 children (students from university to kindergarten) could be found touring the attraction.
Outameni is the only place in Jamaica that has a statue of the world's fastest man - Usain Bolt, Olympian gold medallist, Veronica Campbell-Brown and the late Louise 'Miss Lou' Bennett. Both Bolt and Campbell-Brown are from the parish.
I am wondering if the absence of this iconic attraction is not an issue that should be taken up by the Governor General, Sir Patrick Allen and Prime Minister Portia Simpson Miller.
Are we really going to allow this place that portrays our history to die?
janet.silvera@gleanerjm.com