More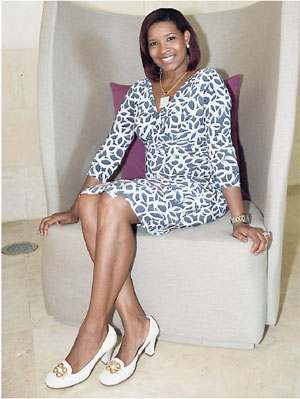 Kerry-Ann Quallo Casserly - The trailblazer
Royalton's regional director of sales and marketing - Jamaica and St Lucia, Kerry-Ann Quallo-Casserly was just a teenager when she stepped into the hospitality and tourism industry.
In fact, it was a summer job advertisement at Couples Tower Isle for a playmaker for which she applied at 19 years old, which led her to the industry in which she has been stamping her class for the past 23 years.
She has moved up the ranks, serving in the recent past as director of sales and marketing at both the prestigious Superclubs and Iberostar resorts.
Quallo-Casserly, who is also a University of the West Indies - Western Jamaica Campus (WJC) ambassador, is committed to constant self improvement.
She attained a bachelors degree in business administration at the Nova Southeastern University, while working full time and doing weekend classes and did so well in that programme that she was awarded a scholarship to pursue her master's degree in which she also excelled.
She was also involved in the Alpha-chi mentorship programme while studying at the institution.
No stranger to awards, Quallo-Casserly has listed among her most memorable moments in tourism, as the 2016 Hospitality Jamaica Awards for the Best All Inclusive (over 300 rooms), Best In Innovation and the People's Choice Awards, which she collected on behalf of Royalton White Sands.
Her illustrious career in the industry has seen her copping Manager of the Year at SuperClubs and Employee of the Year at Couples Tower Isle during the period she was employed to both resorts.