More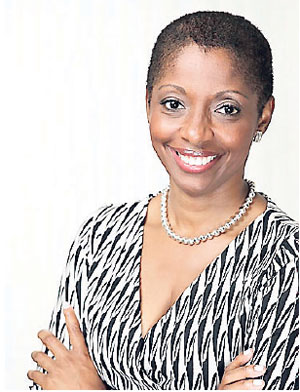 Marcia McLaughlin
JTB drums up excitement for Destination Ja on air

According to a recent Nielsen report, radio has the number-one reach among adults, with over 95 per cent of American adults listening to AM/FM radio weekly. This is in comparison to the 87 per cent who watch television and the 70 per cent who use smartphones in a given week. This type of research is why the Jamaica Tourist Board (JTB) continues to have radio remotes, an important platform that reach desired market segments in the international marketplace.
Over the last three months, the JTB hosted nine radio remotes live from locations on the island, partnering with radio stations out of the northeast region of the United States as well as Toronto, Canada. These included Q101-FM and WCKG-AM out of Chicago, Boston's WMJX-FM, Philadelphia's WMGK-FM, Baltimore's WLIF-FM, WMXD-FM out of Detroit and G98 from Toronto, Canada, the largest black- and Caribbean-owned radio station in Canada.
PERSONAL CONNECTION
The participation of the radio personalities is one of the authentic elements that is critical to the success of radio remotes, as listeners have a 'personal connection' to them and tune in each day to listen to their opinions and interests. In this capacity, the radio personality is a person of influence, and when they promote a product, or broadcast live from a location, listeners are engaged and are more inclined to purchase trips to the destination.
The timing of the radio remotes are deliberate as they provide additional exposure to Destination Jamaica, especially in the winter months when travellers are looking to escape the chills of the season. This medium drums up excitement as these activities whet the appetite of the listeners with a view to growing arrivals out of these markets.
BOOSTING BRAND AWARENESS
According to Marcia McLaughlin, JTB's deputy director of tourism, marketing, radio remotes are a fun way of getting people excited about visiting Destination Jamaica.
"We use them to attract hundreds of listeners to the destination as we create brand awareness about our superb offerings. When listeners are trudging through below-zero temperatures and they hear the radio personality highlighting the tropical weather, beautiful beaches and outdoor activities that are available on the island, we want them to book their ticket to Jamaica."
Ranging from 112,000 to 650,000 per city, the profile of the listeners who tuned in to the broadcasts from Jamaica reflect a balance between male and female with an average age of 39 and with high to average disposable income. The radio personalities share vivid imagery of the vistas, attractions and eateries to a captive audience. As added bonus, listeners had opportunities to win prize trips to accommodations and attractions on the island so they, too, can create their own Jamaica experience.