More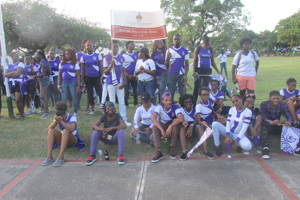 PHOTOS BY PAUL H. WILLIAMS - After all the revelry, A Z Preston Hall students relaxes during the formalities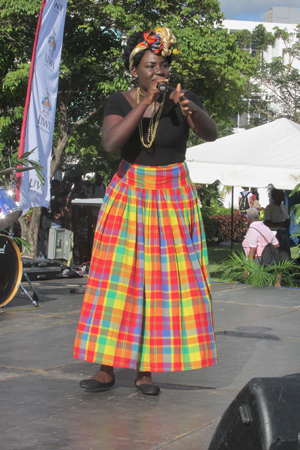 Commonwealth of Dominica calypso queen and law student Janae Jackson performing one of her numbers.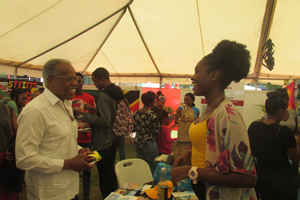 Homecoming honoree Sir George Alleyne, chancellor emeritus, and Barbadian student Aliyah Briggs have something to laugh about.
UWI celebrates 70th with Homecoming 2018

The Jamaica Chapter of Hospitality Financial & Technology Professionals (HFTP) announces the newly elected board of directors for the 2018 term.
The new board was sworn in at a ceremony held in November 2017, with a follow-up joint cocktail with the Jamaica Hotel & Tourist Association at the Round Hill Resort in Hopewell, Hanover, on December 18, 2017.
The newly elected officers of the board are:
President - Fitzroy Walker, Sandals Resorts International;
Immediate past president - Karen Sangster-Grant, retired (formerly of Round Hill Hotel & Villas)
Vice-president (general affairs) - Blaine Grubb, Round Hill Hotel & Villas
Vice-president (finance) - Deveret Malcolm, Sandals Resorts International
Secretary - Novlette Maxwell, Round Hill Hotel & Villas
Director (general affairs) - Novelet Smith, Tai Flora
Director (member relations) - Terry Ann Johnson, Caribbean Producers Jamaica
HFTP, an international body established in 1952, is a nonprofit association headquartered in Austin, Texas, USA, with offices in Hong Kong, the United Kingdom and the Netherlands. HFTP is recognised as the spokes group for the finance and technology segments of the hospitality industry, with members and stakeholders spanning across the globe.
The primary objective of HFTP is to provide a forum for the collaboration and dissemination of up-to-date knowledge of the latest developments within the finance and technology aspect of the hospitality industry.
The Jamaica Chapter has been in existence since 1969, with the first president being Lionel Reid, former general manager of Shaw Park Beach Hotel. Other past presidents include Joe Hylton, former director of finance for Wyndham/Hilton Rosehall Resort. Hylton served for 10 years in the position; Isaac Gordon, former group financial controller of Montego Freeport, and Winston Tomlinson, former financial controller of the Trelawny Beach Hotel (now Royalton). Several hotel general managers, financial controllers and other tourism officials, including Minister of Tourism Edmund Bartlett, are past members of the association. The chapter hosts several fundraising activities during the year as well as four membership meetings, sponsored by local resorts.
During the presentation at Round Hill, the newly elected, president Fitzroy Walker, outlined the plans for the chapter for 2018, immediate focus is on membership growth and strengthening the partnership with the tourism sector and corporate Jamaica. In addition, the chapter will seek to engage participation from the major tertiary institutions offering hospitality education in Jamaica, such as the University of the West Indies, University of Technology and Northern Caribbean University, with a planned one-day seminar to be held in May 2018.
Proceeds from all fundraising activity will be channelled towards assisting needy students attending these institutions. Persons interested in joining the local chapter may apply at https://www.hftp.org/i/downloads/membership_ application.pdf