More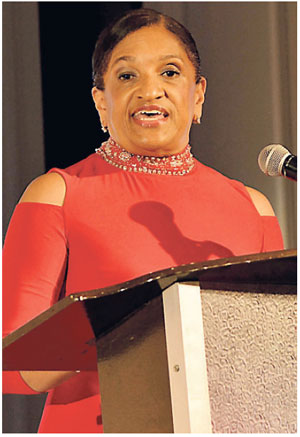 Joy Roberts - A love affair with tourism

Joy Roberts' love affair with the tourism industry began in 1977 when she joined the national airline, Air Jamaica. She spent six years there learning the intricacies of the industry and serving in several areas, chief among them in customer service.
She was drawn from Air Jamaica back into entrepreneurship which had initially enticed her when she was but 21 years old. This time, due to her love for the island which she developed from her father taking her and her siblings on numerous tours, she started a travel agency - New World Travel & Tours. At the time, not many persons were offering tours of the island and the Caribbean, and she capitalised on that market. She also offered charters into Montego Bay and serviced the embassies whose staff often times wanted a Jamaican holiday and visits to South America and the Caribbean. Roberts even at one time offered a travel school to equip persons for the travel industry. As a consultant, she also did business plans for small airlines in the region, including the old Caribbean Airlines.
Sojourn into Real Estate
Another suitor was calling Roberts and so began her sojourn into real estate. She excelled in this area locally and in the United States. This led her to getting certifications in several areas, including green technology for properties, restoration of historic buildings, urban planning, and project management.
Having served on the board of the Tourism Product Development Company Ltd in 2007 to 2011, Roberts returned in 2016, this time as deputy executive director, where the relationship with tourism was once again consummated.
This travel, tourism and real estate professional for more than 25 years is excited to share the knowledge and experience gained with companies such as Air Jamaica, Caribbean Airlines, New World Travel & Tours, Moving Media, CD Alexander and CTICo locally, and international companies such as Jamaica National Mortgage, Transcontinental Lending, Realty Executives and JSR Properties.
Roberts, who is also a business development trainer and a motivational speaker, has served as chair of several related boards and committees, locally and internationally. She presently sits on the boards of Jamaica Vacations, River Rafting Authority and Victory Academy.
Armed with a diploma in marketing, a Commonwealth executive master's degree in business administration, and a sense of purpose, she is driven by her belief and proven knowledge that, in her words, "with God all things are possible."