More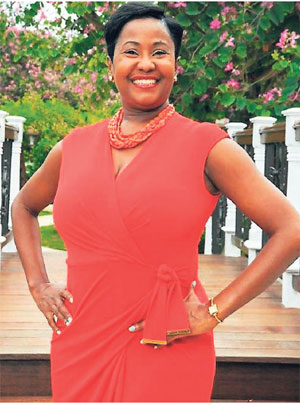 Marsha-Ann Brown
A lifelong romantic
Marsha-Ann Brown, director of romance, is responsible for capturing the imagination of couples around the world and helping to create memories that will last a lifetime.
Her role is pivotal to the Sandals brand, a company that has built its reputation on providing two people in love with the most romantic Caribbean experience possible.
Being a lifelong romantic, Brown brings her passion for love and creativity to each couple's experience. No matter the occasion, be it a destination wedding, honeymoon, anniversary or vacation from everyday life, Brown is always finding ways for couples to celebrate their love. Working closely with brides and grooms, she connects with them and ensures that each moment is one that they will treasure forever.
Whether it is suggesting a romantic candlelight dinner or setting up a proposal on the white, sandy beach, Brown spends every day inspiring couples to surprise one another and set the mood for undeniable romance.
FAVOURITE MOMENT
She still swoons when she remembers the time a groom surprised his bride with a saxophonist in their Love Nest Suite at Sandals La Toc, playing her favourite Kenny G song - a moment that neither of them will forget.
Beyond working with couples, Brown also played an integral role in expanding Sandals Resorts wedding programme with the creation of 'Your Wedding. Your Style', a new way for millennial brides and grooms to plan their destination wedding along with an online wedding designer that allows soon-to-be brides to personally style and execute their special day.
An 18-year veteran of Sandals Resorts, Brown started her career with the company as a sales manager at the former Sandals Dunn's River. It was her passion for love and romantic personality that led her to this dynamic role as director of romance.
Prior to joining Sandals, Brown worked in service and special events for hotels, including Biltmore Hotel, Doral Saturnia International Spa, and Hilton Corporation. She holds a bachelor of science degree in hospitality management from Florida International University and a master of business administration from Nova South Eastern University.