More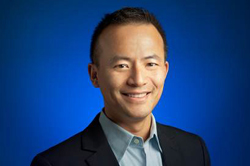 Dr Qing Wu
Google official for CTO State of the Industry Conference
A top official of the search engine giant, Google, has been confirmed as a speaker for the region's premier tourism development and networking event, the Caribbean Tourism Organisation's (CTO) State of the Industry Conference (SOTIC).
Senior economist at the multi-billion dollar company, Dr Qing Wu, will be part of a panel discussing how to use data and technology to grow our tourism business. He will help delegates uncover tourism insights using Google search trends.
"Google search trends can be used as a realtime and global-scale source of consumer insights. This presentation will use search trends to showcase how economy, weather, accident and other events impact vacation planning in key markets," Dr Wu said of his anticipated presentation.
Dr Wu has been with Google for eight years and has worked on a wide range of analytic projects that include forecasting, the impact of macroeconomics, auction and bidding, and user and advertiser behaviours.
The 'Big Data' session will take place on Thursday, September 18, and the panel will be led by the international maritime and logistics consultant, Dr Fritz Pinnock.
The CTO has confirmed a number of high-level regional and international presenters, all of whom are prepared to examine critically all of the major developments impacting Caribbean tourism in keeping with the conference theme, Realising the Vision: Positioning Caribbean Tourism for Major Change. The conference is being organised in collaboration with the United States Virgin Islands (USVI) department of tourism and will take place at the Marriott Frenchman's Reef Resort on St Thomas, USVI, from 17-19 September. It will be preceded by a Caribbean Aviation Day programme and CTO business meetings, which include the election of a new chairman and board of directors for CTO.
For a list of presenters and how you can participate in SOTIC, visit www.OneCaribbean.org.