More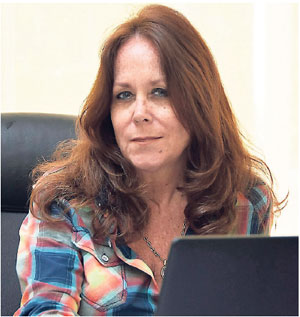 Alex Ghisays realises her dream
Alex Ghisays began her career in the Jamaican tourism industry in 1984 with the SuperClubs chain. Working as a personal assistant to Tony Ferrari, who encouraged her passion for public relations, Ghisays jumped into the deep end by working with MTV and Bon Jovi on a large project, as well as countless brochure shoots, weddings and press visits at Hedonism II. She made the move to Couples Resorts in 1997 as executive assistant to the then CEO and President Paul Pennicook, with special emphasis on public relations and events.
Since 2001, Ghisays has been the group public relations director for Couples Resorts and has spearheaded the group's on-island fundraising efforts, including the Annual Charity Golf Tournaments in Ocho Rios and Negril, which have raised more than $30 million to date for local schools, hospitals, a boys' home and two animal shelters.
In 2005, Ghisays and Diane Pollard, president and CEO of ITF, realised their dream and the Issa Trust Foundation was formed as the non-profit arm of Couples Resorts to improve the lives of Jamaican children, particularly in the fields of health care and education. The Issa Trust Foundation, chaired by Paul Issa, has provided approximately US$8 million in savings to the country's health-care system since its inception.
PR DIRECTOR
Ghisays serves proudly as public relations director on the board that will be staging an evening with Air Supply at Couples Sans Souci on June 24, with all proceeds going towards the paediatric ward of the St Ann's Bay Hospital.
In recognition of her work with various local charities sponsored by Couples Resorts, she was made a justice of the peace for the parish of St Mary in 2006.
Divorced, Ghisay's inspiration is her 18-year-old son, Sage, who is an honour-roll student about to enter university to study finance and banking.