More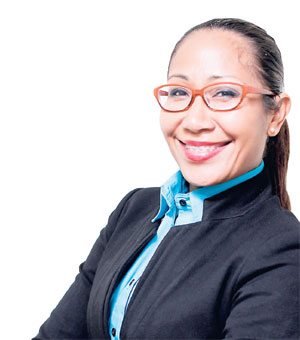 Shelly-Ann FungCommercial Director, VIP Attractions
Shelly-Ann Fung - A stickler for guest satisfaction
Paul H. Williams, Hospitality Jamaica Writer
Shelly-Ann Fung's employment in the hospitality industry started when she was only 16 years old as an entertainment coordinator at Sandals Resorts, where she eventually rose to the positions of trainee manager, entertainment manager, sales manager, and group manager for wedding at the corporate offices of Sandals Resorts International.
Fung also did a stint at Ritz-Carlton Rose Hall in the capacities of assistant director of activities and director of guest experiences. Since 2013, she has been employed to VIP Attractions, where she is the commercial director. Her job is to supervise the local and international sales team. Her responsibilities include overseeing product development, identifying new market opportunities, determining the optimal pricing to balance profit with customer/guest satisfaction, and directing marketing operations.
PROFESSIONAL AWARDS
For her dedication and commitment, Fung has won many professional awards, the most recent being the Director of the Year award at VIP Attractions, last year. There were quarterly awards at Ritz-Carlton Rose Hall Golf Resort and Spa. At Sandals Dunn's River Villagio Golf Resort and Spa, there was a string of awards including Most Improved, Employee of the Month, Employee of the Year 1998, the 2004 General Manager Award, the 2003 Spirit of Creativity Award, and the 1999 Chairman Award, which consisted of the Butch Stewart Scholarship to Hocking Technical College in Nelsonville, Ohio, from which she obtained an associate degree in hotel restaurant management.
It has been 17 years since Fung has been working in the hospitality industry. This longevity, she said, is because of "the guest satisfaction and customer-retention element", knowing that she can contribute to the return of tourists to the island. "I also appreciate great customer service, and in hospitality, this is a necessity," she also said.