More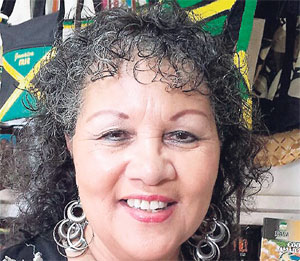 Diana McIntyre-Pike Still leading the way in community tourism
Paul H. Williams, Hospitality Jamaica Writer
In 2009, the Government of Jamaica conferred upon Diana McIntyre-Pike the Order of Distinction for tourism and community service.
Before and after that, McIntyre-Pike has received other awards, including the Caribbean Hotel Association Award (CHA) in recognition of outstanding efforts which have significantly contributed to the advancement of the hotel industry in the Caribbean; the Women's Bureau Jamaica International Women's Day Award for Community Tourism in 2012; and the Virgin Holidays Responsible Tourism Award.
It is needless to say Diana McIntyre-Pike is worthy of such awards, because, for over four decades, she has accomplished much in the field of community tourism and is world renowned for her contribution. In the early 1990s, the International Institute for Peace Through Tourism (IIPT) invited her to Montreal, Canada, for its second global summit.
BRAND NAME
She said, "It was after this summit that the over 800 delegates from 70 countries embraced this brand name from us in Jamaica, and the IIPT also decided to set up the IIPT International Community Tourism Network and appointed me as the chairman."
In 1978, McIntyre-Pike introduced the concept to the then director of tourism, Desmond Henry. They branded it 'community tourism', subsequently formed South Coast Marketing Limited, and researched the feasibility of the development of community tourism in south coast communities, especially Treasure Beach, St Elizabeth. The response was positive.
Throughout her long and distinguished involvement in tourism, McIntyre-Pike has held many important positions such as chairman of the CHA's small hotels committee. Continuing to lead the pack, she is the founder, president and community tourism consultant for Countrystyle Community Tourism Network/Villages as Businesses, and founder/partner for Countrystyle Caribbean Vacations and Tours.