More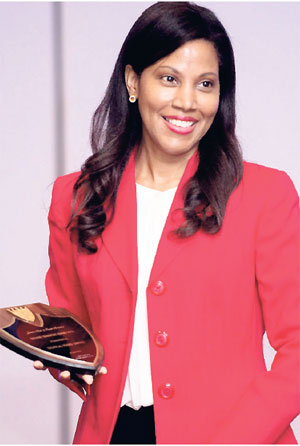 Nicola Madden-Greig, director of sales and marketing, the Courtleigh Group.
Nicola Madden-Greig - An industry stalwart making indelible marks
Paul H. Williams, Hospitality Jamaica Writer
Courtleigh Hotel Group's director of marketing and sales, Nicola Madden-Greig, has spent more than 20 years in the hospitality sector.
Madden-Greig, one of three women to have served as president of the Jamaica Hotel and Tourist Association (JHTA), has worked in air travel, cruise shipping and the attraction sector.
Before her promotion to the Courtleigh Group, she was assistant group sales manager at Half Moon Resort, and director of sales at The Jamaica Pegasus hotel.
The Convent of Mercy (Alpha) alumnus graduated from Florida International University with a bachelor's degree in tourism and hospitality management. She holds an executive master's in business administration (distinction) from the Mona School of Business.
Madden-Greig has also been quite busy making a contribution to the JHTA, holding various positions such as councillor, chairman of the fundraising and public relations subcommittee, and area chairman of the Kingston Chapter.
NEW CONCEPTS
As JHTA president, Madden-Greig introduced new concepts including working with the Tourism Linkages Council to present the first Tourism Speed Networking event; expanding the marketing of the Our Jamaica magazine to include an e-zine, website, mobile app, the Our Jamaica Meeting Planners Guide and the Our Jamaica Attraction, Dining and Entertainment Guide; as well as a memorandum of understanding with the Code, a worldwide organisation which seeks to eradicate the exploitation of children in the travel and tourism industries.
Her many other responsibilities include being chairman of the Tourism Product and Development Company (TPDCo) finance and development subcommittee, a Tourism Enhancement Fund and TPDCo board member, a member of the joint JHTA/Jamaica Tourist Board (JTB) marketing subcommittee, a member of the JTB events sub-committee, a board director of the JTB and the Caribbean Hotel and Tourism Association, and chair of the Gastronomy Tourism Network, which has just launched the Jamaica Blue Mountain Culinary Trail.
Madden-Greig's influence and contribution have transcended the shores of hospitality and tourism. She is, and has been, involved with several associations; founder and co-chair of the Kingston City Run charity, and a mentor in The University of the West Indies, Mona Campus mentorship programme.
So, what is keeping her moving? She said she loves what she does and applies a professional approach to every aspect of her job, which has not gone unappreciated.