More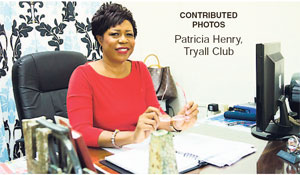 Patricia Henry: In it for the long haul
With just under three years of service in the tourism sector, chief financial officer of the Tryall Club, Patricia Henry, considers herself a newcomer to the tourism industry, but one who will be around for a long time to come.
"I started working at the Tryall Club in November 2014. This is my first job in the sector, so I would say I am still a newbie. I have not been around long, but I intend to be here for the long haul, learning and growing by contributing to the Tryall Club, the sector, and my country," Henry said.
"The past two and a half years at Tryall have been prolific, watching the new management team with Aram Zerunian at the helm, transforming the property, improving the product to the delight of our guests, while improving the lives of our valuable staff," she said.
Henry sees tourism as a sector that facilitates and develops expertise and exposure, and an ideal medium for international learning and cultural exchange.
"Tourism is a very dynamic industry that encompasses all the major careers from finance, human resources, IT, engineering, restaurants, and customer service ... Tourism is very competitive not only locally between properties, but also regionally, between countries and internationally, between regions. Year after year, prime destinations rise and fall, and the onus is on each property in each country to play its part in developing its product and increase the demand," she added.
"Tourism has always and will continue to make a meaningful impact on the Jamaican landscape," Henry said.